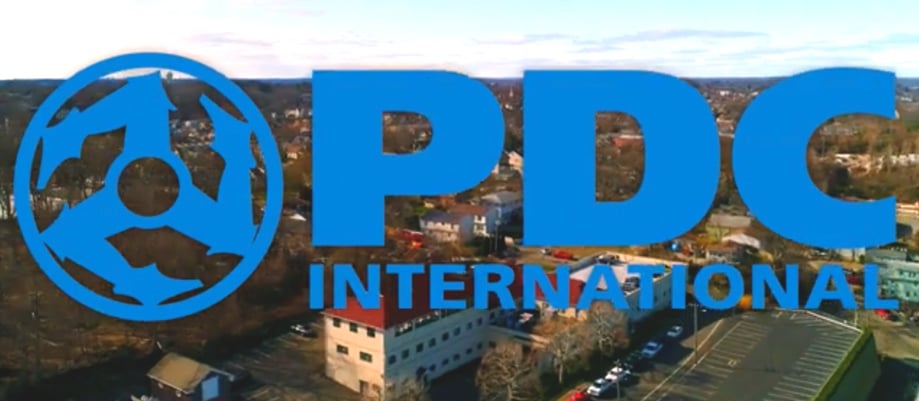 PDC has 50 years experience of providing shrink sleeving and tamper evident banding solutions for products of all kinds, from food and beverages, to household and pharmaceutical items. While film is a big part of our everyday lives, it's usually in the form of shrink sleeving film such as PVC, PET, PETG, OPS, or PLA. Recently, however, we've been involved in film of another kind; we've recently unveiled a new corporate video.
Vertically Integrated Manufacturer
The video shows our capabilities as one of the leaders in the packaging industry, offering innovative shrink sleeve labeling and tamper evident banding machinery. We also produce a full line of shrink tunnels from infrared radiant, convection hot air, to various models of steam tunnels. Our machines are heavy duty and efficient, made with top notch mechanical design principles, as well as PDC's proprietary blade systems that last months, not days.
PDC is a totally vertically integrated manufacturer with American-made, in-house fabrication capabilities, from mechanical and electrical engineering to welding, sheet metal, and advanced CNC machining centers.
Team of Manufacturing Experts
Our machines are further enhanced with the support of a team of committed employees, experts in all aspects of machine design, shrink materials, and printing methods. They help support every facet of a project from package analysis, design advice and material specifications, to line layouts, equipment fabrication, installation, and start up. After installation, our support and maintenance team keeps clients up and running 24/7.
Prototype Your Product
PDC's customer focus starts at the very beginning with our clients. We offer a shrink lab where we can conduct a free shrink test to prototype their products and sleeve labels. Customers can see their product running through our tunnels to confirm final package appearance and proof that it can be produced in a production environment.
Check out our new video and see for yourself how PDC's machinery can benefit your brand.
3+