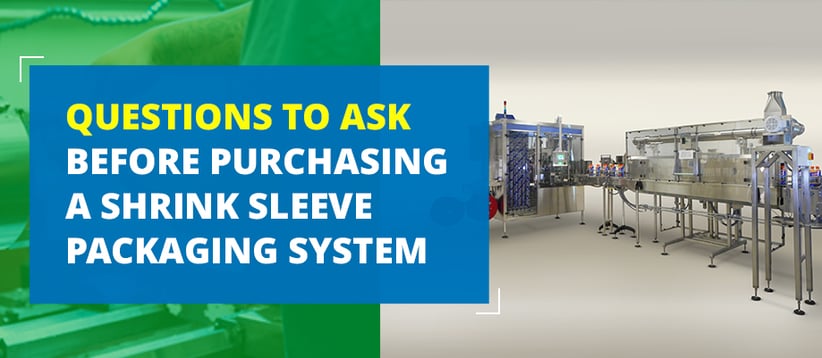 If you're in search of a shrink sleeve packaging system, whether for a new packaging project or to replace an old system, there are a few key questions you should ask potential suppliers. Knowing the answers to these questions ahead of time will ensure you end up with a packaging system that will accomplish your goals in a timely fashion.
Vetting the Shrink Sleeving System Manufacturer
The history and skills of the machinery manufacturer are key to a well built machine. Make sure to do some research on how much experience and expertise the manufacturer has.
Questions to ask :
What is the history of the company?
How long have they been in business?
How many machines do they produce in a year?
How many years have they been making the system that you require? Ask for examples of similar projects they have done in the past.
Does the company have a good understanding of shrink sleeve materials and their characteristics?
Who are some of their clients? Ask for referrals.
Construction and Quality
How the packaging systems are made and tested is as important as the reputation and expertise of the company. Make a point of learning about the makeup of the machinery and the system's components as well as how it's constructed.
Questions to ask :
What materials do you use for the machines?
Are there components from other manufacturers?
Are sub-assemblies imported from outside the USA? If so, where are they from?
Are optional features available that you may need to consider?
Are the machine parts made in the USA?
Are the parts made in house?
What is the lead time for any of the parts that may need replacing down the line?
Interaction and Input With Manufacturer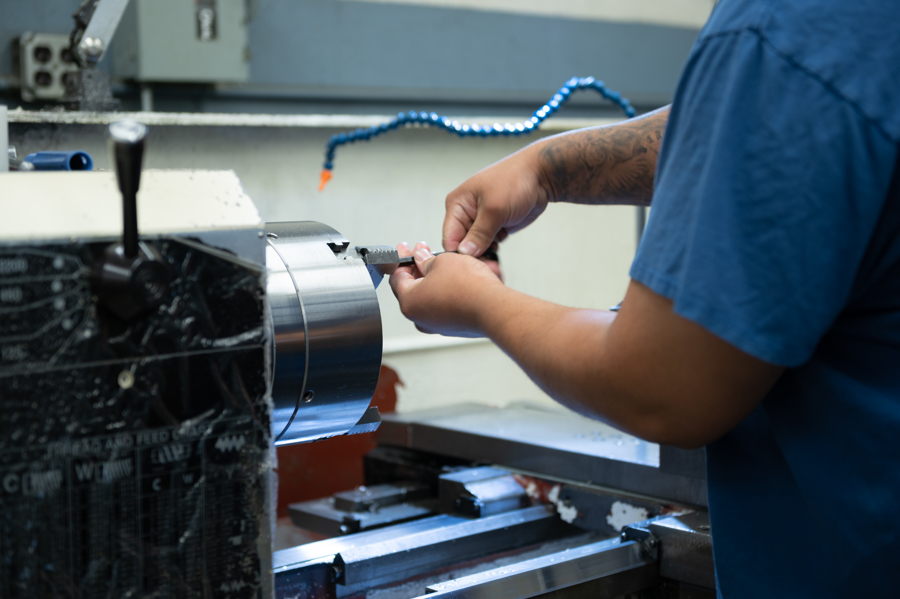 Finding a company that will work closely with you from concept to completion will ensure the final packaging product will come out as you intended. Look for a company that knows film, machine design, and will test your products running on your machine and shrink tunnel before delivery.
Questions to ask:
How much discussion with the manufacturer during the machine development process can you expect?
Can they help select the best suited film for your desired application?
Will you be able to speak with their in-house expert on consumables and get specifications in writing? Are these preliminary or final specifications?
Who will be the main contact once an order is placed? Who is the project manager? With what frequency will you receive communications?
Does the manufacturer have the ability to prototype your package?
Will you be able to see it run at speed on the equipment?
How is the acceptance test performed? How long will the runs be and what samples do you need for the testing?
Quotation, Scheduling and Lead Time
In order to meet your planning expectations, you'll need to develop a realistic schedule for implementation. Be sure to also allow time for possible minor change orders during the Factory Acceptance Test, skidding and shipping, and installation. Once delivered, schedule a gradual ramp up of production to give time for personnel to be trained and to get comfortable with new machinery.
Questions to ask:
How long will it take to get an estimated cost?
What specific information or samples will be needed in order to create a final accurate price quotation?
How will you handle products that may need to run on the system in the future, or bypass the machine on the same conveyor?
What is the equipment lead time to manufacture?
What type of schedule will I receive once an order has been placed?
Does a service person come to our facility to set up the equipment and train our staff?
Is that part of the price or not? What are the service rates for this process?
What are the payment terms?
Maintenance and Service
Keeping your packaging system in good shape and planning for unforeseen issues will allow you to keep up production and not miss any deadlines. Get to know what the manufacturer offers in terms of maintenance training and customer service.
Questions to ask:
What kind of maintenance does the equipment require?
Will training manuals be provided?
What is the approximate expected cost-per-year for wear parts?
Does the company have a service team that can come out and help when you encounter issues?
Where are these technicians based? And how soon can they get to you once an issue is identified?
What types of service is covered by the warranty and what will I be expected to pay for?
What is the life expectancy of the system?
Are change parts readily available? How quickly can you obtain them?
What is the cost for new product tooling?
When you're looking for a robust, well-built shrink sleeving system, there's a lot to consider: time, cost, machine capacity, features and build, as well as the quality of the end product. We hope these questions will help you choose a manufacturer that can best deliver to your company's needs.

Ready to connect with a reputable team about your shrink sleeve packaging system? Connect with PDC International's professional, tenured team today!
About PDC International
PDC has been delivering shrink sleeve labeling and tamper evident banding machinery, and shrink tunnels to customers for over 50 years. Our expertise includes a wide range of industries with customers from the food, beverage, pharmaceutical, dairy, wine and spirits, personal care and industrial/household industries. We are vertically integrated and manage every aspect of our in-house manufacturing processes. Our responsiveness and high quality standards help you maintain a competitive advantage, with successful new-product rollouts and the ability to produce high volumes on schedule.