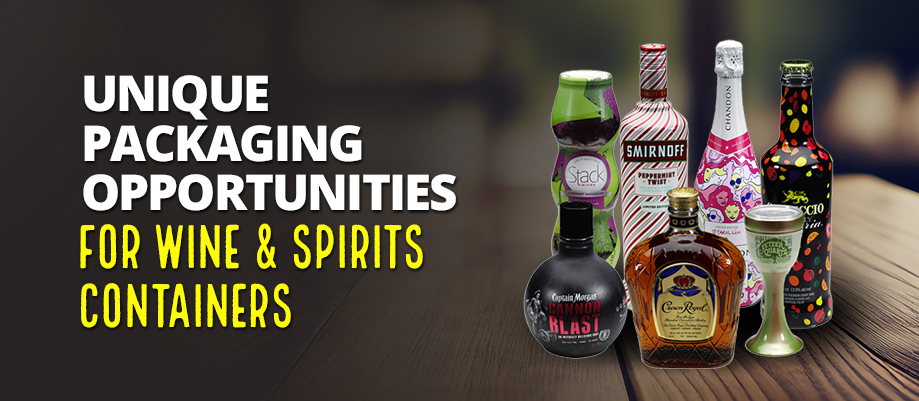 If you work in the wine and spirits industry, you know the challenges that can arise when you are packaging and labeling your product. If you are using shrink sleeve labels, the labels need to contour perfectly to the container, have eye-catching graphics to stand out on the shelves, and in some cases include tamper-evident features.

Below, we've highlighted some of our favorite real-life projects our team problem-solved using our PDC Shrink Labelers and Steam Tunnels.
Highly Contoured Single-Serve Wine Glass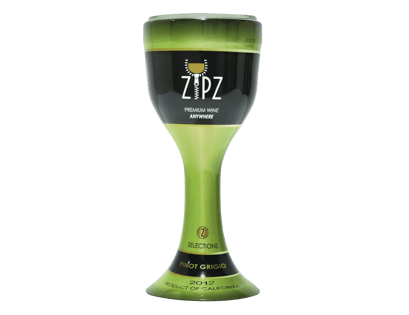 A beverage company desired full body shrink sleeving for its single-serve wine in a shatter-proof container, providing consumer convenience and portability.

This project presented our team with four distinct challenges:
The container was unstable and top heavy.
The company needed tip-to-toe shrink sleeve film coverage with underlap and overlap.
The graphics must remain straight and lines parallel to each other throughout the shrink process.
Extreme differences in diameter require precise and uniform shrinking.

We started by inverting the plastic wine glass during sleeving to add stability. We then recommended our 50-ERL Shrinksealer and KST-80 Dual Zone Shrink Tunnel for the labeling process. The Shrinksealer allows full body shrink sleeve labels to be applied accurately while the Dual Zone Shrink Tunnel provides 10 steam runs in each zone, creating a smooth conforming fit around the container's varying diameters. This system also utilizes our Walking Beam Band Positioner to tamp the sleeve down to the conveyor chain. The result, a beautifully labeled, convenient glass of wine, ready for outdoor use such as picnics or sporting events.

Stunning and Unique Shrink Labels for the Spirits Industry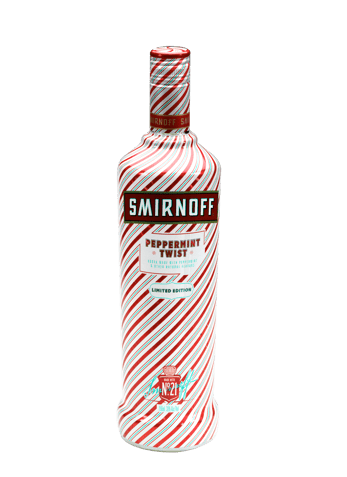 The beer, wine, and spirits industry thrives on branding their products via exceptional, unique packaging to attract customers, particularly for seasonal sales or limited-edition product releases. PDC worked with branding and packaging development teams on package design and developing the correct film specifications for sleeving dazzling glass spirits bottles for retail during the holiday season.

The label designs included bright festive graphics and textured, metallic features for the holiday season. The development team included a special request of a scratch and sniff feature to add to the festivities. We proposed using our R-300 shrink labeler with patented cutting technology. The R-series shrink labeler can apply sleeves at up to 400 containers per minute, and is able to accommodate the scratch and sniff feature. Our Advanced Dual Servo Motor sleeve feed system makes sure each bottle receives precise label registration.
To solve for the narrow neck and contoured bottle shape, the system includes PDC's multiple-zone, thermostatically controlled steam heat tunnels. This allows sharp definition and a smooth finish to the labeling without any distortion or wrinkling.

Innovative Shrink Labeling Multi-packing for Stacked Wine
Stack Wines by Stack Tech is a package of four stemless, shatter proof glasses that come pre-filled with California wine. Each glass is sealed and stacked on top of one another. The company wanted the ability to package with one single, convenient, easily opened full-body shrink sleeve.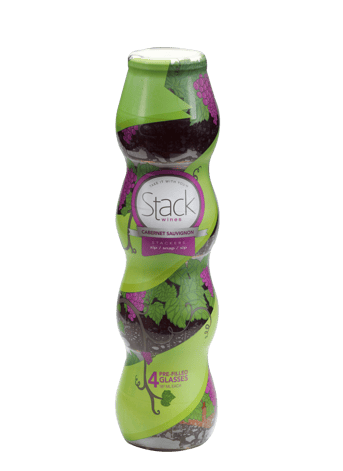 The package features a full-height perforation so the customer can remove the sleeve by "unzipping" the glasses from each other. The label has rich graphics, including a UPC code for scanning at purchase. This design had several benefits, it unitizes the four products, it gave the package an easy-to-open option for customers, easy-to-find UPC code for employees at the checkout counter, and provided significant tamper-evidence for consumers.

One challenge came with the multipacking aspect - we needed to sleeve all four containers together without any cosmetic defects in the label. For this project, our R-250 Multipacker and Dual Zone KST-80 Steam Tunnel were the perfect solutions. The addition of vent holes allows the release of any trapped air, producing a tight shrink.

Applying and shrinking labels can be challenging for wine and spirits containers. Our team at PDC International welcomes these types of projects and works with companies to find the best shrink sleeving and tamper evidence systems to achieve both a beautiful design and package functionality.

About PDC International
At PDC we have over 50 years of shrink sleeve packaging experience providing high-quality application machinery and shrink tunnels for even the most challenging sleeving projects. We offer a free Shrink Lab test for your product to determine label specifications, ensuring the results you and your customers expect. If you're starting a new shrink sleeving project, please contact us today about our capabilities

We look forward to working with you, and making your next shrink sleeve packaging project a success!